Jo Ann Reisler, Ltd

Over 32 Years of Excellence
Buying and Selling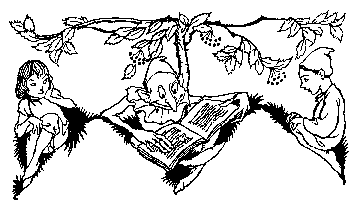 The
Finest
Childrens &
Illustrated Books
Original Illustrative Art

Welcome to Our Home
We are happy to meet you and share the
love of Childrens books

Jo Ann Reisler, Ltd 360 Glyndon St, NE~ Vienna, VA 22180 USA~ Phone (703) 938-2967 ~ Fax: (703) 938-9057~ E-Mail: email@joannreisler.com


Special Catalogue Devoted to the Art of Michael Hague . . .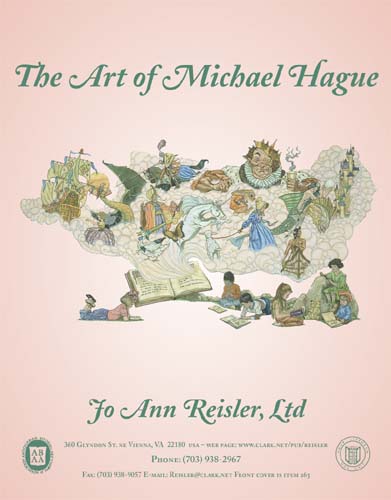 We have finished the extensive Michael Hague Art Catalogue and it is now ready to be shipped. It has taken longer than we have estimated (surely that is the first time that has ever happened) but it looks as if it will be worth the wait. It has over 360 full color illustrated entries along with descriptions, bibliography, and a general write-up about Michael and his work. Plus there are books, calendars, and posters for sale.
To celebrate this event, we have issued two limited editions of the catalogue (plus a regular edition) so that there is something even more special to collect and treasure. There is an edition of 25 copies, hard bound, that includes an original watercolor laid into the catalogue. There is a special sheet bound into the catalogue that provides an image from a pen and ink that Michael has done specially for this edition. And, these limited editions are on a special 100 pound paper.
The catalogue is numbered and signed (both by Michael and by Jo Ann). This we call the subscriber's edition of the catalogue.
In addition, we have issued another set of 75 catalogues that are the same as the subscriber's edition, but do not have the watercolor laid into the catalogue.
These special editions are numbered 1-25 for the subscriber's copies and 26-100 for the limited, signed editions.
The subscriber's edition sells for $1,500 and the limited edition sells for $300. The regular edition sells for $15.
We are filling orders and shipping now and when they are all committed and ordered, then that is it; no more will be produced or issued. These hardbound catalogues also have a full color pictorial paste label that is great. This is your chance to reserve your copy right away and then have it forever.






Jo Ann Reisler, Ltd
360 Glyndon St, NE
Vienna, VA 22180 USA
Phone (703) 938-2967
Fax: (703) 938-9057
E-Mail: email@joannreisler.com

Return to the Jo Ann Reisler Home Page



Free counters provided by Honesty.com.