Jo Ann Reisler, Ltd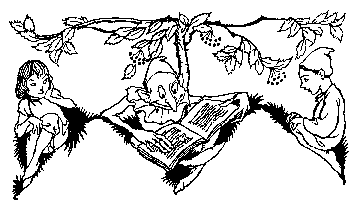 41 Years of Excellence
Buying and Selling
The
Finest
Childrens &
Illustrated Books
Original Illustrative Art

Welcome to Our Home
We are happy to meet you and share the
love of Childrens books

Jo Ann Reisler, Ltd 360 Glyndon St, NE~ Vienna, VA 22180 USA~ Phone (703) 938-2967 ~ Fax: (703) 938-9057~ E-Mail: email@joannreisler.com

We specialize in fine childrens and illustrated books from the late 1700's to the present;
we deal in books in many different languages
with an emphasis on books that are important and beautiful.
If there is something that you are looking for, please contact us
by phone, by email, or by carrier pigeon.
We look forward to helping you.



Our latest book catalogue is available . . .

Order your copy and have it mailed directly to you.


Catalogue 86 has 267 items in 64 pages
Each item is pictured in full color
along with a full description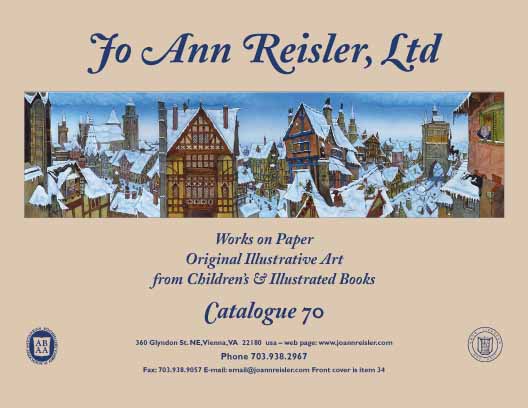 We have also issued a catalogue of original illustrative art . . .

Order your copy and have it mailed directly to you.


Send $15 for each catalogue
(refundable with purchase)
and order your copy.

Spring Special. Order Catalogue 86 directly through ABE Books

and it is only $1.00 plus shipping.

Search for "Catalogue 87 Jo Ann Reisler, Ltd." and you are there!



Or you can download a copy of Catalogue 87 right here. Try it and let us know what you think! Catalogue 87




Search our books on the web

Earlier Catalogues that are Available!

Special Michael Hague Catalogue

A Note to Dealers









Free counters provided by Honesty.com.